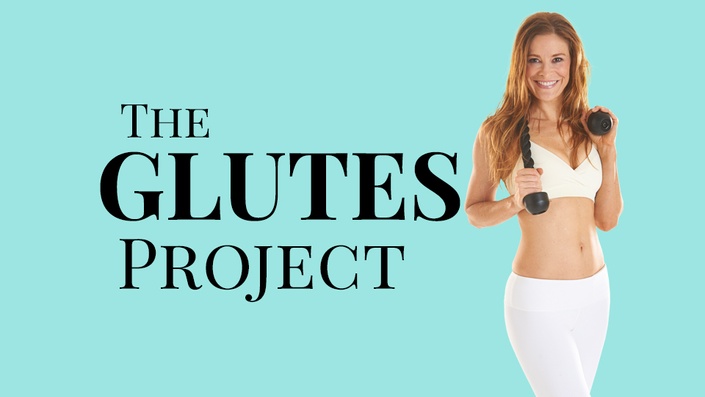 ULTIMATE Home
The Ultimate Strength Plan To Reduce Aches and Pains, Supercharge Your Metabolism, and Create Your Best Butt Ever
Enroll in Course
"I was tired of aching knees and hips, and wanted to transform my inherited "flat butt" into the best glutes (and body) ever."
Why I Created The GLUTES Project And What It Can Do For You
YOUR GLUTES ARE DESIGNED TO BE THE LARGEST MUSCLE GROUP IN YOUR ENTIRE BODY
And If They're Not...You're In Trouble
Weak Muscles Contribute To A Weak Metabolism

Low Muscle Mass Means Higher Body Fat

Underdeveloped Glutes Increase Your Risk of Injuries

Dysfunctional Glute Muscles Are Directly Related to Knee and Hip Problems

Sluggish Glutes Cause Sluggish Energy
THE GLUTES PROJECT IS A PROVEN METHOD TO HELP YOU...
Build Your Best Butt Ever

Supercharge Your Metabolism

Increase Lean Muscle Mass

Reduce Body Fat

Eliminate Cellulite

Look More Athletic

Reduce Aches and Pains

Protect Your Joints (Hips, Knees, and Back)

Improve Stamina And Reduce Fatigue

Balance Hormones

Feel Strong and Resilient

Improve Bone Density
STRENGTH TRAINING FOR YOUR ENTIRE BODY IS IMPORTANT, BUT...
Strength training for your Glutes is extra important.
Your muscles are the engine behind your body, being largely responsible for fat burning, hormone regulation and overall metabolism.
This has profound implications for your entire body, and your overall health.
Imagine, your most powerful calorie-burning engine (your Glutes) underworking. In my experience over the past 30 years, I know first-hand that 90% of people have weak and underdeveloped glute muscles. Often, women's Glutes are far weaker than men's.

When your muscles are weak, your entire body is weakened.
Weak and under-developed muscles mean slower metabolism, improperly supported joints, misalignments, increased risk of injury, and fatigue.
Because your Glutes are designed to be the largest muscle of them all, it's critical to your overall health to make them strong, powerful and influential.
Being active and working out isn't enough to make your Glutes as strong as they need to be in order to support your life. If you aren't specifically addressing the strength and function of your Glutes every week, it's highly likely that yours are limiting your health, performance, and appearance.
Your muscles are an incredibly important organ as they literally control your entire body.
Strong GLUTES mean...
A faster, more powerful metabolism

Enhanced fat burning 24/7

Improved hormone balance

Better support for your hips, pelvis and spine

Improved performance for sport and life

Optimized body mechanics

Reduced risk of injuries

Enhanced hip flexibility

A better looking butt

Well-fitting jeans!
The GLUTES Project | ULTIMATE Home Edition
This version of The GLUTES Project is perfect for you if working out at home is your dream!
Some of my clients worry that they won't be able to get an effective strength training workout at home. This is so not true!
With the right program, you can build an incredible booty, get stronger, and radically transform your body right in the comfort of your own home.
All you need is a little bit of space, a few pieces of simple exercise gear, and some great music!
YES, you CAN get an incredible butt at home!
And The GLUTES Project | Ultimate Home Edition is the perfect program to show you how.

For this home edition, I suggest a few simple pieces of exercise equipment that you can purchase locally or online. All you need is...
A few sets of dumbbells (you can begin with 5 and 10 pound dumbbells)


1 or 2 handled resistance bands

A circular hip band

Some kind of bench, step or stair
The GLUTES Project | ULTIMATE Home Edition provides three strength training workouts per week in a "split training" protocol. There are two lower body and Glute-focused workouts, and one upper body workout. This is a comprehensive strength training plan that puts specific emphasis on building, lifting and strengthening your Glutes.
The GLUTES Project | ULTIMATE Home Edition also gives you highly specific cardio programming to ensure that you are burning off the extra body fat, as well as my proven approach to nutrition.
When you combine science-based strength workouts, smart cardio and proper nutrition, you've got a recipe for success.
I've done all of the programming for you. All you have to do is show up.
In 12 short weeks you can radically transform your hips, butt and thighs, and create your Best Butt Ever.
The GLUTES Project Includes...
12 week periodized strength plan for your entire body

Lower body workouts that emphasize your glutes

Upper body workout to build total body leanness

Video tutorials for all exercises to help you master technique

Modules and curriculum to help you get the best results ever

Cardio programing to burn fat, and accelerate results

Nutrition programming to help you eat better

Printable resources for better workouts

Exclusive access to The GLUTES Project Facebook Group for guidance and free live video trainings

Access to live workout recordings so you can hit "play" and simply follow along
Rave Reviews for The GLUTES Project ULTIMATE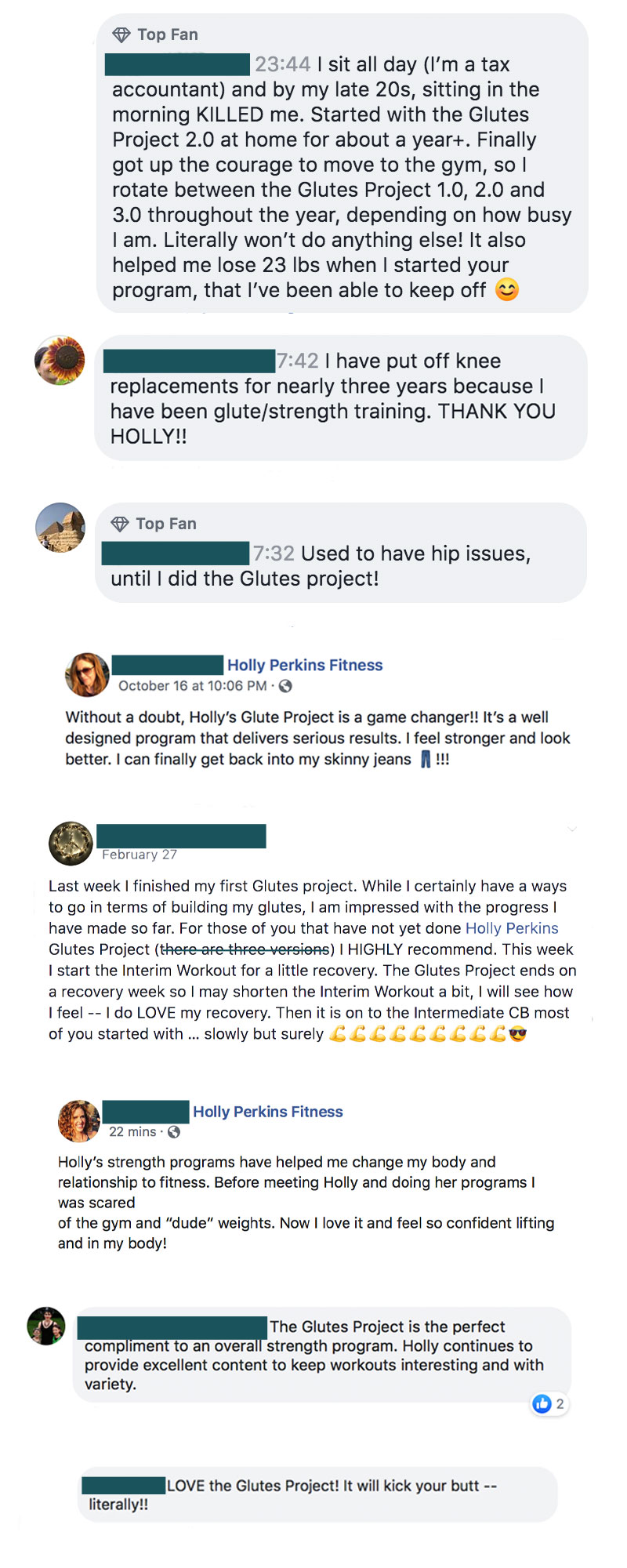 Are You Ready to Get Strong, Feel Better, and Build Your Best Butt Ever?
Your Instructor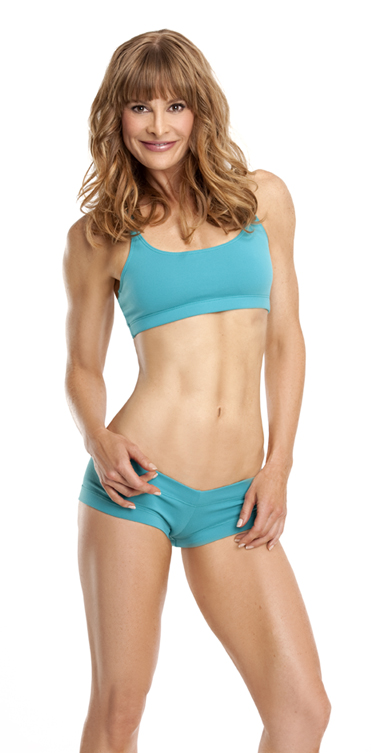 A childhood love of fitness led Holly to Penn State University where she received a Bachelor of Science degree in Exercise Physiology with an emphasis in Nutrition. Her love of big city culture led her to New York where she started her career as a personal trainer. 25 years later, a love for helping people turned into a deep passion, and Holly thrives on watching her clients get smaller, tighter and leaner than they ever thought possible.
A bona fide industry expert, Holly's credentials far surpass nearly every other fitness expert you've met. This isn't bravado; it's truth. Simply Google search, "Holly Perkins" and pull up a chair - you'll be reading for a while. She is a Certified Strength and Conditioning Specialist, which is the gold standard for certification, and requires a college-level diploma just to take the test. Women's Health magazine hand-picked Holly to write Lift to Get Lean, the strength training bible for women.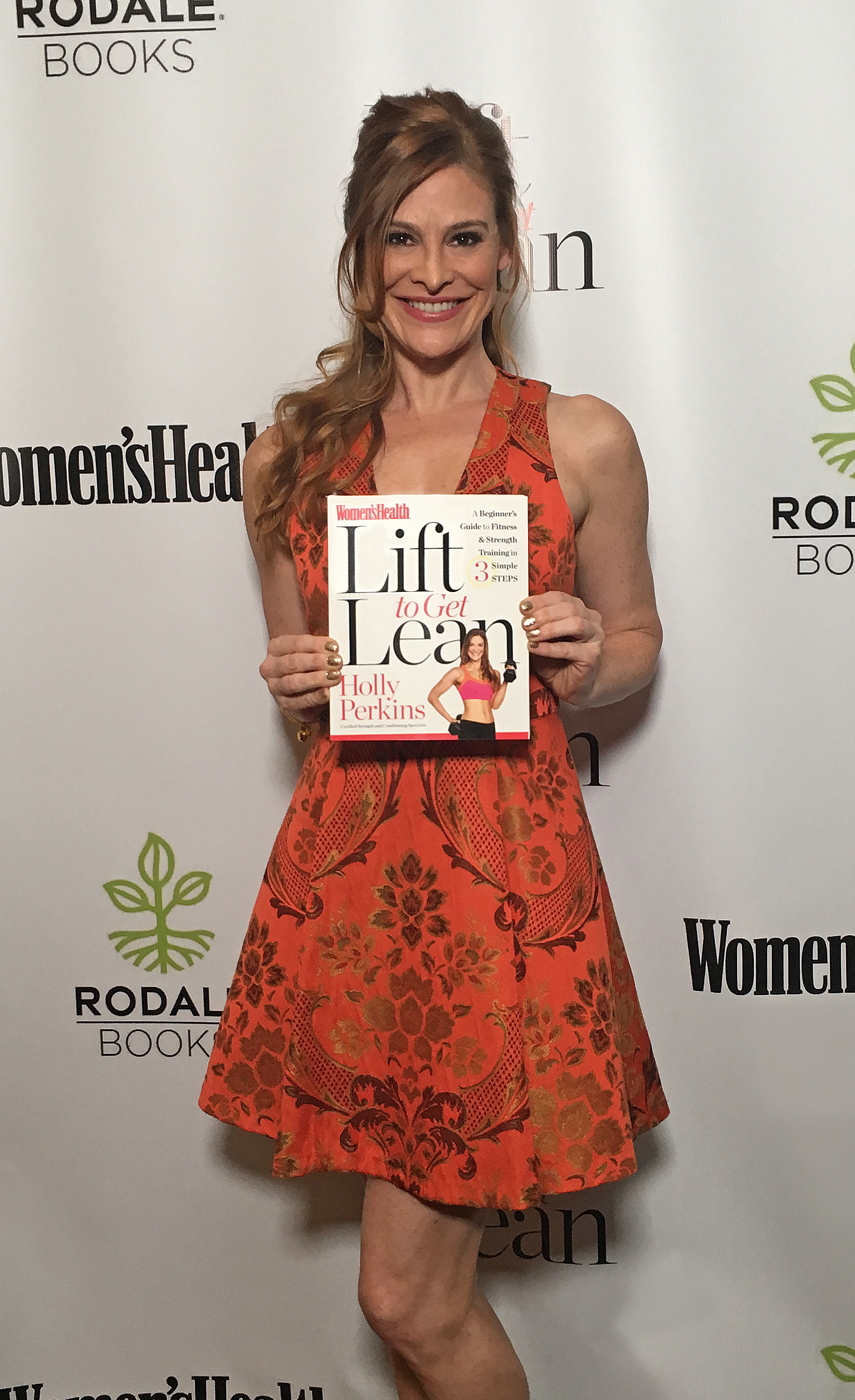 Holly is the go-to expert for women's fitness and strength training, and is a regular contributor to Women's Health, Prevention, LIVESTRONG, Shape, SELF, Fitness, Redbook, Buzzfeed and more. She has consulted for many companies including New Balance, Westin, Komen, and Promax.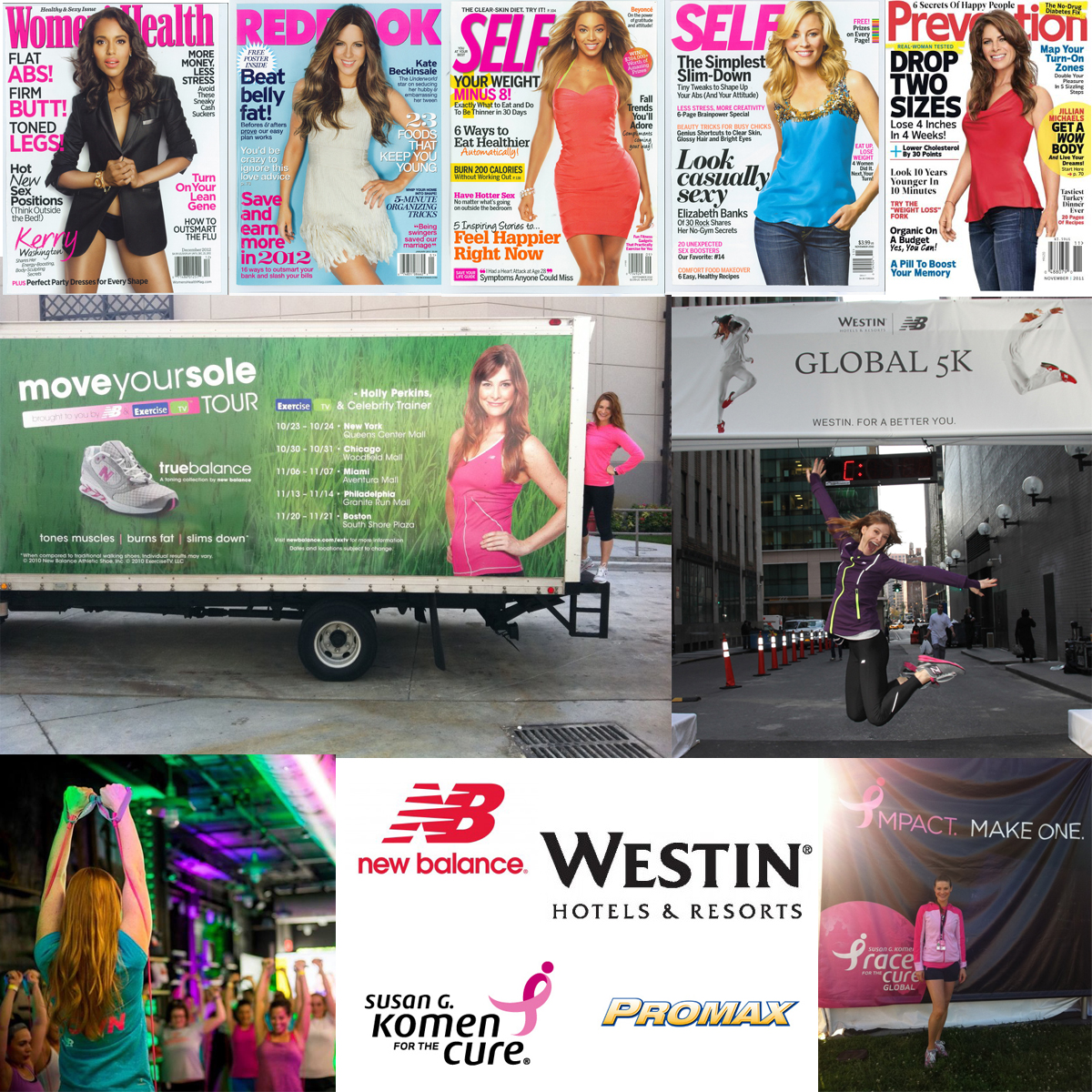 Holly has worked with Karlie Kloss, Adrian Grenier, Howard Stern, Carole Radziwill, Billy Crystal, Petra Ecclestone, and even a presidential candidate. Holly has created many best selling fitness DVD's including Slim Sexy Strong, 20 Minute Sweat, Fitness 360 and baladea.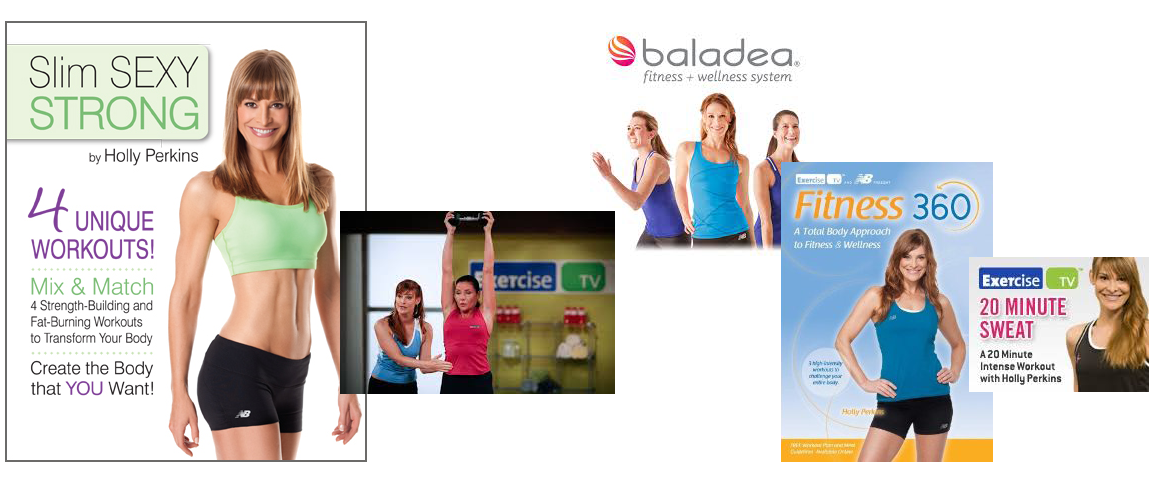 The GLUTES Project is Holly's latest training program, bringing together her proven methods from 25 years of high level experience. Every element of this program was scrutinized by Holly to ensure the most effective path to body transformation. Holly has proven over and over that she knows what it takes to bring out your best body ever. And it starts with your glutes.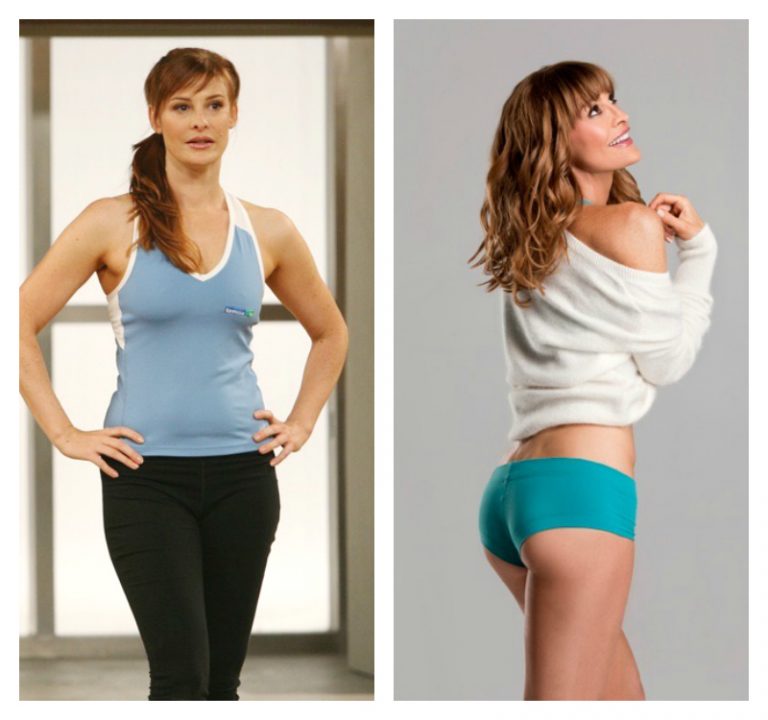 While we compile images that reflect the specific results from The GLUTES Project, check out these incredible transformations from Holly's other programs.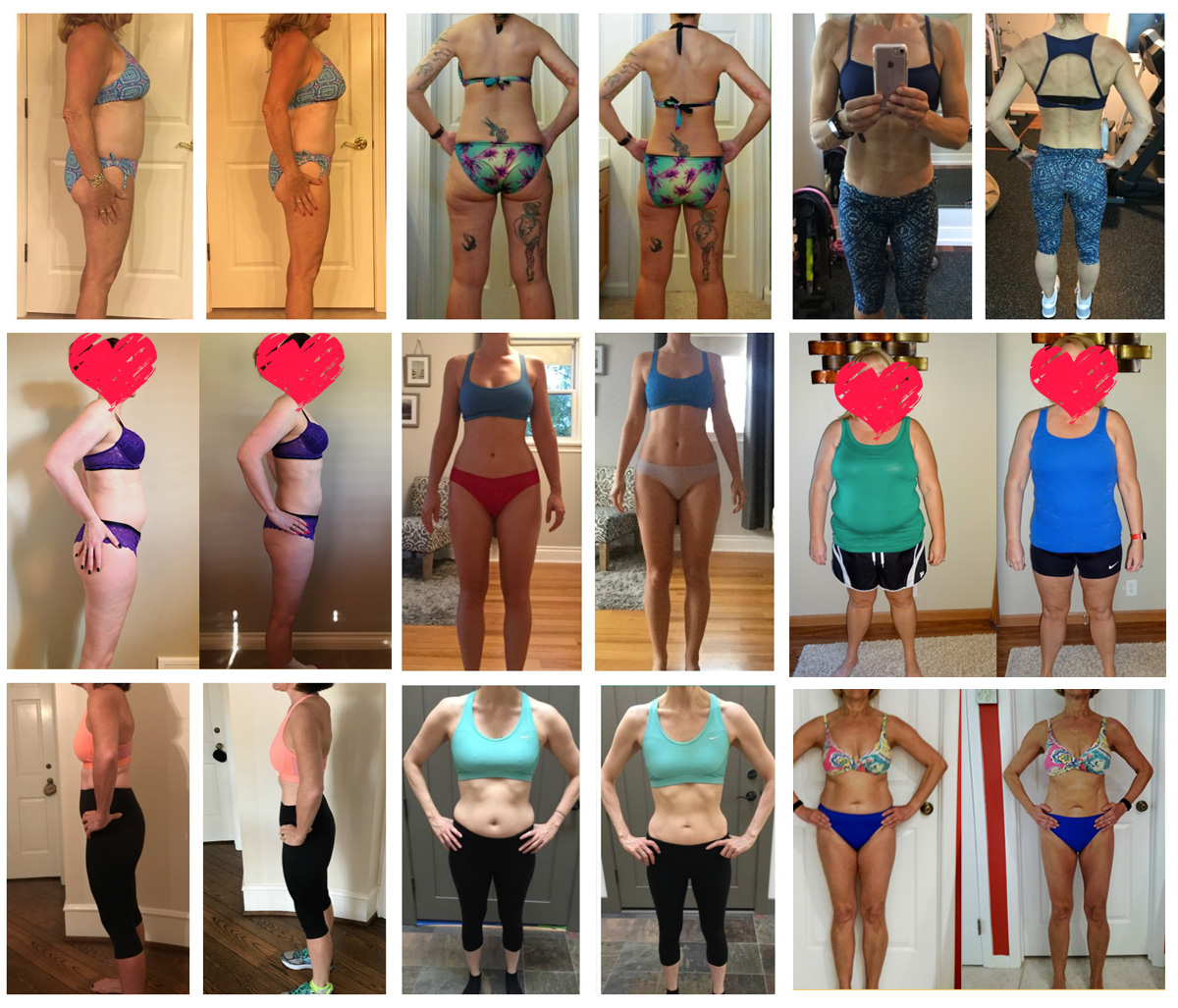 Frequently Asked Questions
When does the course start and finish?
The course starts now and never ends! It is a completely self-paced online course - you decide when you start and when you finish.
How long do I have access to the course?
How does lifetime access sound? After enrolling, you have unlimited access to this course for as long as you like - across any and all devices you own.
What if I am unhappy with the course?
I would never want you to be unhappy! If you are unsatisfied with your purchase, contact us in the first 30 days and I will give you a full refund.
How much strength training experience do I need?
None! I've designed this program for beginners to advanced fitness enthusiasts. If you are just starting out, you will have everything you need to know what exercises to perform, when to do them, how to do them correctly. You will have a video tutorial for every move so you know exactly what to focus on. If you are experienced with strength training, this program uses tried and true progressive overload to match your current fitness level, and take you beyond.
Is this program just for women?
All of my programs are designed specifically for the needs of a woman's tricky physiology. After 30 years as a high level performance coach, I know the nuances and demands of a woman's unique hormonal profile and metabolism. That being said, this program will work well for men too.
Will my butt get bigger?
Muscle growth and size is highly dependent on your body, how you eat, and how hard you work in the gym. 1) If your goal is to develop a larger butt: Follow this program exactly AND eat to ensure a daily calorie surplus. 2) If your goal is to create a smaller, tighter, leaner butt, follow this program exactly AND eat to ensure a daily calorie deficit. Inside the course I will guide you very specifically towards your specific goals.
Are there exercises for all of my muscles, not just my glutes?
Yes! The GLUTES Project is a comprehensive, full body program that EMPHASIZES your glutes. You will have upper body strength exercises as well as moves to specifically address your glutes.
Is this program different from Holly's beta-test program by the same name?
Yes! This is a 100% new program built from trials of the original version of The GLUTES Project. I refined, updated and improved this program to be the ULTIMATE version for both home and gym.
Is this program for home or gym workouts?
Both! At checkout you'll select either home or gym programming, or chose the bundle and get both versions for a discount!
What equipment will I need?
For the Ultimate Home Edition you will need 2 sets of dumbbells, 1 or 2 handled resistance bands, a circular hip band, and some kind of step, bench, or stair that can hold your body weight. For dumbbells, I suggest you being with 5 and 8 pound dumbbells, and progressing on as you get stronger. If you are more advanced, you may want 5, 10 and 15 pound dumbbells. For the Ultimate Gym Edition you will need access to a standard full service fitness center. Consider taking advantage of the discounted bundle when you purchase both versions. This gives you access to all exercises for both home and gym, providing you with more exercise options, and is a great option if you prefer some workouts at home, and some at the gym.
Is this program for beginners?
I created The GLUTES Project for beginners, as well as intermediate fitness enthusiasts. I have found that simple, traditional movement patterns work best for changing a woman's body. Therefore, if you are just beginning, you'll be able to follow the exercises easily. If you are more experienced with strength training, you will be able to focus on ensuring high intensity work sets and steadily increasing weight loads to spark your progress. If you are more advanced, you know that the magic of any program is in HOW you execute the workout. I have used this programming for some of my most advanced clients, and for myself.
How will I know if I'm performing the exercises right?
I created very specific, detailed video tutorials for you to follow. Study my demonstration in the videos, and be sure to pay close attention to your own technique. If you follow my instructions in the video tutorials, and pay attention to your form, you'll get great results. If you'd like, you can post a video of your technique inside of the private group and I will "check your tech" to ensure you're on track!
Will I lose weight?
Depending on how much body fat you have to lose, you can expect to see a reduction in your body weight. Because you will also be building some muscle, you will notice that you are smaller, tighter and leaner at the same body weight. The GLUTES Project is designed to help you burn off extra body fat, and increase your lean muscle mass. This results in better body composition, regardless of body weight on the scale. Many beta-testers reported a 1-2 size decrease in pants, and an overall body weight loss of 8-12 pounds.
What's included in the program?
You will receive: 1. A 12 week periodized strength training plan split into three levels of increasing intensity. 2. Guidelines for effective cardio workouts including your targeted heart rate range. 3. Nutrition programming (and my gourmet protein shake recipes!) 4. Detailed, easy to follow video tutorials for all strength exercises. 5. Mindset exercises to help you improve your mental game and improve success.